Mountain & Lagoon
This combo rays and sharks snorkeling and ATV / Quad combines unforgettable sensations on the land during Quad Ride and an Aquatic Adventure with a wonderful experience.
A full day to discover the flora and the mythical mountain of Bora Bora but also to explore the fauna of its magnificent Blue Lagoon.
The Perfect full day tour to enjoy beautiful panoramic views from the top of the mountains, cross the jungle and enjoy snorkeling with Rays and Sharks and visit at the coral gardens.
✿ Departure around 8:30 am
ATV / Quad Tours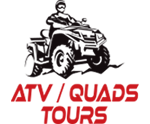 Discover the pleasure of driving safely a powerful Atv / Quad for a hike, and enjoy the breathtaking landscapes of Bora Bora.
An out of the Ordinary adventure to discover a secret part of Bora Bora.
During 2 hours and half, our professional guide will take you to the top of the accessible summit, include the "Mont Popoti" popular for the 360 ° view of Bora Bora.
An incredible and rare experience not to be missed!
Lunch Time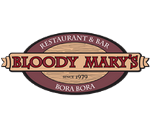 Lunch will then be offered at the renowned Bloody Mary's Restaurant, which offers a wide selection of tempting local specialties.
Opened in 1979, Bloody Mary's Restaurant is the oldest and most exotic restaurant in Bora Bora, well known by famous people.
Snorkeling Rays & Sharks
The second part of the day will happen on the Bora Bora Lagoon operated by « Moana Adventure tours ».
Your Experienced Guide will take you to an exceptional Aquatic Safari on a 27 feet long boat and take you to the best sites to discover all the marine biodiversity of Bora Bora.
You will have the opportunity to closely observe sting rays, reef black tip sharks and lagoon fishes.
You will also be able to freely snorkel to visit a beautiful coral garden populated with corals and colorful lagoon fishes.
At the end of your tour, your guide will bring you back to your hotel or your Hotel Base located in Bora Bora