Mountain & Lagoon & Reef Oceanside
Combo tour aboard a spacious and comfortable boat and ATV / Quad to meet the secrets of the lagoon and the oceanside reef of Bora Bora
Enjoy the splendor of Bora Bora's lagoon and coral reefs on a small group with Reef Discovery Bora Bora and observe marine life just below the water's surface!
This combo Mountain, lagoon and oceanside will be A full day tour of emotions
ATV / Quad Tours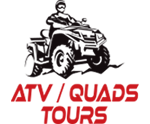 Discover the pleasure of driving safely a powerful Atv / Quad for a hike, and enjoy the breathtaking landscapes of Bora Bora.
An out of the Ordinary adventure to discover a secret part of Bora Bora.
During 2 hours and half, our professional guide will take you to the top of the accessible summit, include the "Mont Popoti" popular for the 360 ° view of Bora Bora.
An incredible and rare experience not to be missed!
Lunch Time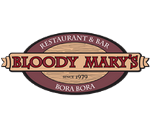 Lunch will then be offered at the renowned Bloody Mary's Restaurant, which offers a wide selection of tempting local specialties.
Opened in 1979, Bloody Mary's Restaurant is the oldest and most exotic restaurant in Bora Bora, well known by famous people.
Snorkeling Manta Rays & Reef
After your lunch, embark with Reef Discovery for an wonderful snorkeling .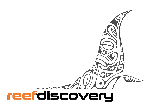 They guides are all qualified naturalists, they will share their knowledge with you during the visit, providing information on the different species, the formation of corals and the history of Bora Bora.
They take in average 8 clients onboard, this allows for a more personal and professional service from your very own guide.
Snorkeling is ideal for all ages, a great recreational activity; it allows you to experience nature providing first hand encounters with marine inhabitants, requiring little equipment and training.
Swim with tropical fish, manta rays and eagle rays...