Combo group tours
Escape through the unknown treasures of Bora Bora with Bora Bora ATv / Quad and Moana Adventure Tours ! .
This 100% Big Thrills ATv / Quad and Jet ski combo is ideal for those who want to experience adrenaline while discovering many scenic spots, Take full advantage of the surrounding landscape of Bora Bora and the wonderful turquoise shades of the lagoon.
Your Amazing Day in Bora Bora will start with your Guide coming picking you up at your Hotel or at its Base Located in Bora Bora.
✿ Departure around 8:30 am
ATV / Quad Tours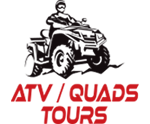 Discover the pleasure of driving safely a powerful Atv / Quad for a hike, and enjoy the breathtaking landscapes of Bora Bora.
An out of the Ordinary adventure to discover a secret part of Bora Bora.
During 2 hours and half, our professional guide will take you to the top of the accessible summit, include the "Mont Popoti" popular for the 360 ° view of Bora Bora.
An incredible and rare experience not to be missed!
Lunch Time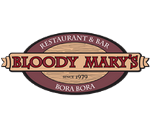 Lunch will then be offered at the renowned Bloody Mary's Restaurant, which offers a wide selection of tempting local specialties.
Opened in 1979, Bloody Mary's Restaurant is the oldest and most exotic restaurant in Bora Bora, well known by famous people.
Jet Ski Tours
Your day will continue in the afternoon with a 2 hours guided Jet Ski tour operated with Moana Adventure Tours, during which you will discover the unforgettable Blue Lagoon of Bora Bora but also the Art of Coconut.
A Jet Ski Tour is perfect to complete the day of adventurers who are looking for adrenaline and fun during their stay in Bora Bora.
This 2 hours jet ski tour will allow you to ride on the whole lagoon of Bora Bora while having fun with a stop on our Motu (private island) for a demonstration of our amazing coco show.
Nothing better than enjoying a coconut after an adventure on the turquoise water of Bora Bora.
The lagoon of Bora Bora will then be your playground!
Whether you are a beginner or advanced driver, your guide will explain all the safety instructions of the Jet Ski so you can enjoy a perfect adventure.